Kyoko Takahashi Lin
Lawyers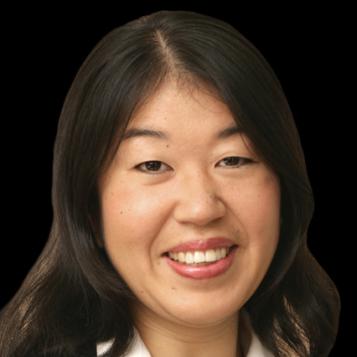 Advises boards, companies and executives on compensation, including in connection with M&A, IPOs, joint ventures, leadership transitions and succession planning.
Kyoko advises boards, companies, compensation committees and individual executives on executive, director and employee compensation, including executive employment agreements, deferred compensation, severance plans and other compensatory arrangements. Her practice includes a particular emphasis on issues arising in mergers and acquisitions transactions, initial public offerings, and new and joint ventures, as well as for financial institutions.
Kyoko also advises on the sensitive aspects of senior executive transitions and succession planning, building upon her extensive experience with corporate governance, public company disclosure and tax laws. She is a thought leader in executive compensation and related topics, and is a member of the Practical Law Company's Employee Benefits & Executive Compensation Advisory Board. 
Law360 named Kyoko a "Benefits MVP of the Year" in 2021.
Experience highlights
Mergers & Acquisitions
Comcast's acquisitions of various companies, including Sky plc, DreamWorks Animation, Buzzfeed, iControl, FreeWheel Media and SportsEngine
Morgan Stanley's $7 billion acquisition of Eaton Vance, $13 billion acquisition of E*Trade and $900 million acquisition of Solium Capital
Mobile Mini's $6.6 billion merger of equals with WillScot
Clarivate's $6.8 billion combination with CPA Global and $5.3 billion acquisition of ProQuest
Shire's £46 billion acquisition by Takeda and Takeda's $5.3 billion sale of Xiidra to Novartis
IHS Markit's pending $44 billion acquisition by S&P Global, $1.855 billion acquisition of Ipreo and $470 million sale of Jane's Information Group
The Williams Companies' $1.125 billion combined sale of its Four Corners Area business
Masco's $1 billion sale of Masco Cabinetry and $725 million sale of Milgard Manufacturing
SLM Corporation (Sallie Mae) in connection with its spin-off of Navient
Citigroup's sale of its subsidiary OneMain Financial to Springleaf and sale of its CVCI funds business
Bertelsmann's pending $2.175 billion acquisition of Simon & Schuster and its combination with Pearson of their trade book publishing companies, Random House and Penguin Group,and its subsequent acquisition of the entire joint venture
Mitsubishi UFJ Lease & Finance Company's acquisition of Jackson Square Aviation, Engine Lease Finance, Beacon Intermodal Leasing and ENGS Holdings Inc.
Capital Markets
IPOs: ADC Therapeutics, BRP Group, Freeline Therapeutics, Goosehead Insurance, Pactiv Evergreen, Privia Health, REV Group, Reynolds Consumer Products
FMC's IPO of its lithium business (Livent) and its subsequent spin-off of Livent
Fogo de Chão's IPO and subsequent $560 million acquisition by Rhône Capital
Other Matters
Davis Polk comment letters to the SEC on various issues, including the pay ratio rule and Rule 701/Form S-8
Advised SIFMA on its comment letter regarding Dodd-Frank Act Section 956 (regarding incentive compensation) and its submission to Treasury
Other clients that Kyoko has advised on compensation and benefits issues include AIG, Big Lots, Charles River Laboratories, ExxonMobil, Fifth Third, Gilead Sciences, Marsh & McLennan Companies, Pattern Energy, StoneX and Ventas.
View all experience
Credentials
Recognition
Law360 – "Benefits MVP of the Year," 2021
Chambers USA – Employee Benefits and Executive Compensation, New York
Education
A.B., Government, Harvard University
Professional history
Partner, 2006-present
Associate, 1996-2006
Qualifications and admissions
Back to top