Linda Chatman Thomsen
Lawyers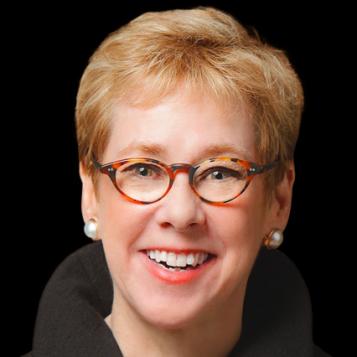 Former SEC Enforcement Director, the first woman in that role. Represents clients in enforcement investigations and inquiries related to federal securities laws.
Linda, the first woman to serve as the Director of the SEC's Division of Enforcement, concentrates in matters related to the enforcement of the federal securities laws. Major financial institutions, regulated entities, public companies and senior executives turn to her for a broad range of typically nonpublic matters, including insider trading, foreign corrupt practices, financial reporting, manipulation and regulatory compliance. She helps clients balance business and leadership needs in times of crisis.
Linda has represented clients in enforcement investigations and inquiries by the SEC and self-regulatory agencies including FINRA; in enforcement matters before other agencies including DOJ and the CFTC; and in internal investigations.
Clients benefit from Linda's 14 years of service at the SEC. As Enforcement Director from 2005 to 2009, she led the Enron investigation, the auction rate securities settlements, the stock options backdating cases and the expansion of FCPA enforcement.
Experience highlights
Linda has been at the forefront of high-profile matters relating to:
High-frequency trading
Mortgage-backed securities
The "princelings" investigations
Analyst surveys and alpha-capture programs
Trading-surveillance policies and procedures
Market disruptions
FCPA violations
The sovereign wealth fund business
Her recent public representations include:
Liquidnet, a dark pool, in connection with an SEC investigation into the use of confidential customer data, in a matter resolved with a non-fraud settlement
MF Global's independent directors in connection with all litigation and investigations surrounding MF Global's well-publicized failure and bankruptcy
A major financial institution in connection with inquiries by the SEC related to a $3.7 billion capital-reporting error
Fortune Global 100 corporation in an SEC investigation related to business with a state-owned company in South Africa
The board of directors of Direct Edge in connection with an SEC multidisciplinary inquiry relating to potential violations concerning technology, information security, securities compliance and governance
McGraw Hill Financial, Inc. and Standard & Poor's Financial Services LLC in connection with lawsuits brought by the SEC, DOJ and Attorneys General of numerous states concerning the ratings of residential mortgage-backed securities
Two stock exchanges, EDGA and EDGX, formerly owned by Direct Edge Holdings and since acquired by BATS Global Markets in connection with an investigation by the SEC related to high-frequency trading
Many of Linda's most successful matters have not resulted in public charges and therefore remain confidential.
View all experience
Credentials
Recognition
Chambers USA – Securities: Regulation: Enforcement, Senior Statesperson
Benchmark Litigation– "Top 250 Women in Litigation," 2017
Global Investigations Review – "Women in Investigations," 2018
Law360 – "The 25 Most Influential Women In Securities Law," 2016
Securities Docket – "Enforcement 40," 2013, 2017
Burton Awards for Legal Achievement – "Distinguished Legal Writing Award," 2012
Washington Business Journal – "Women Who Mean Business," 2010
Ethisphere – "100 Most Influential People in Business Ethics," 2009
Wall Street Journal – "The 50 Women to Watch," 2005, 2006
Professional history
Counsel, 2019-present
Partner, Davis Polk, 2009-2019
Enforcement Division, Securities and Exchange Commission, 1995-2009

Director, 2005-2009
Deputy Director, 2002-2005
Associate Director, 2000-2002
Assistant Director, 1997-2000
Assistant Chief Litigation Counsel, 1995-1997

Counsel, 1989-1995
Associate, Davis Polk, 1979-1983 and 1985-1989
Qualifications and Admissions
District of Columbia
State of New York
U.S. District Court, District of Columbia
Back to top