Nishan Bhaumik
Lawyers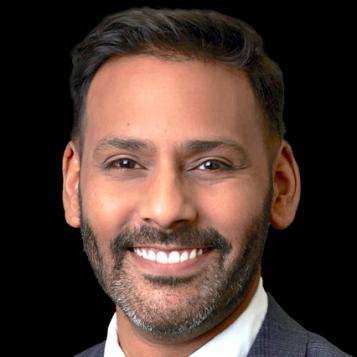 Pro Bono Attorney for Humanitarian Immigration Matters. Leads our efforts to support clients seeking humanitarian immigration relief.
Nishan is our Pro Bono Attorney for Humanitarian Immigration Matters. In addition to promoting the needs of immigrant communities and developing related training resources, Nishan works with lawyers across the firm and with our nonprofit partners to supervise matters concerning humanitarian immigration relief. These representations, among other matters, are in connection with affirmative and defensive asylum, appeals, and federal litigation.
Prior to joining Davis Polk in 2021, Nishan was a staff attorney at Immigration Equality, a nonprofit organization that represents and advocates for LGBTQ and HIV-positive immigrants. He co-managed Immigration Equality's pro bono asylum program, mentored pro bono attorneys and represented clients in affirmative and defensive proceedings. He previously was an Equal Justice Works Fellow with the NYC Anti-Violence Project (AVP), where he developed AVP's first outreach program, pro bono counsel program and hate violence docket to provide holistic legal services to underserved LGBTQ Asian survivors of intersectional violence in New York City.
Credentials
Recognition
National LGBT Bar Association – "40 Best LGBT Lawyers Under 40," 2020
Education
J.D., CUNY School of Law
Editor, International Law Digest
B.A., International Relations and Chinese, UC Davis
Professional history
Pro Bono Attorney for Humanitarian Immigration Matters, Davis Polk, 2021-present
Staff Attorney, Immigration Equality, 2017-2021
Equal Justice Works Fellow, NYC Anti-Violence Project, 2014-2017
Qualifications and Admissions
Back to top