Sharon Katz
Lawyers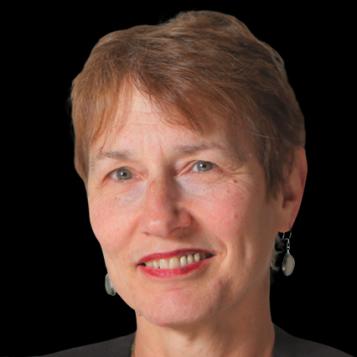 Davis Polk's Special Counsel for Pro Bono. Oversees our broad array of pro bono cases and initiatives. Former litigation partner.
Sharon serves as Davis Polk's Special Counsel for Pro Bono, after a 30-year career as a litigator at the firm. She oversees our broad and ambitious array of pro bono cases and initiatives, and she coordinates our close collaborations with numerous legal services organizations.
With our Pro Bono Committee, Sharon guides our strategy to enhance and expand our pro bono program. She also works closely with individual associates and supervises a variety of matters ranging from wrongful conviction, criminal appeals, immigration, education, domestic violence and family law matters.
Sharon joined the firm in 1982 and was a litigation partner for almost 15 years. From 2006 through 2011, she served as Co-Chair of the Pro Bono Committee. She has served on the boards of organizations including the Schuyler Center for Analysis and Advocacy, New York Lawyers for the Public Interest, Hour Children, the Correctional Association of New York and Advocates for Children.
Credentials
Recognition
She has also received awards for her pro bono work from Advocates for Children, Volunteers of Legal Service, the Women's Prison Association and the Legal Aid Society.
Sharon was recognized by Women's E-News as one of "21 Leaders for the 21st Century" for her many years of pro bono work with the Volunteers of Legal Services Incarcerated Mothers Project.
Education
J.D., Brooklyn Law School
Member, Brooklyn Law Review
M.S., Columbia University
Clerkships
Law Clerk, Hon. Thomas C. Platt, U.S. District Court, E.D. New York, 1981-1982
Professional history
Special Counsel for Pro Bono, 2012-present
Senior Counsel, 2011-2012
Partner, 1997-2011
Senior Attorney, 1990-1997
Associate, 1982-1990
Qualifications and admissions
State of New York
U.S. Court of Appeals, First Circuit
U.S. Court of Appeals, Fourth Circuit
U.S. Court of Appeals, Ninth Circuit
U.S. Court of Appeals, Second Circuit
U.S. Court of Appeals, Tenth Circuit
U.S. District Court, E.D. New York
U.S. District Court, S.D. New York
U.S. Supreme Court
United States Department of Veterans Affairs
Back to top